24 colors professional water paint set
Watercolor paint bright colors, paste delicate, strong coverage. Dry fast, the picture is smooth, dry and wet color has no obvious change. Can be diluted with different proportion of water directly in order to achieve the transparent effect of color.
1. Made by the selected superior raw material and refined vegetable gum featuring with strong adhesive power and high transparence.
2. Can be diluted directly according to different ratio to achieve the transparent result. Even if being diluted to an extreme degree, the pictures will still remain colorful and bright.
3. Bright and transparent in color. Remain clean and bright as before when different colors are mixed together.
4. Can not be used outdoor as it is not waterproof.
We have 12 colors set, 18 colors set and 24 colors set.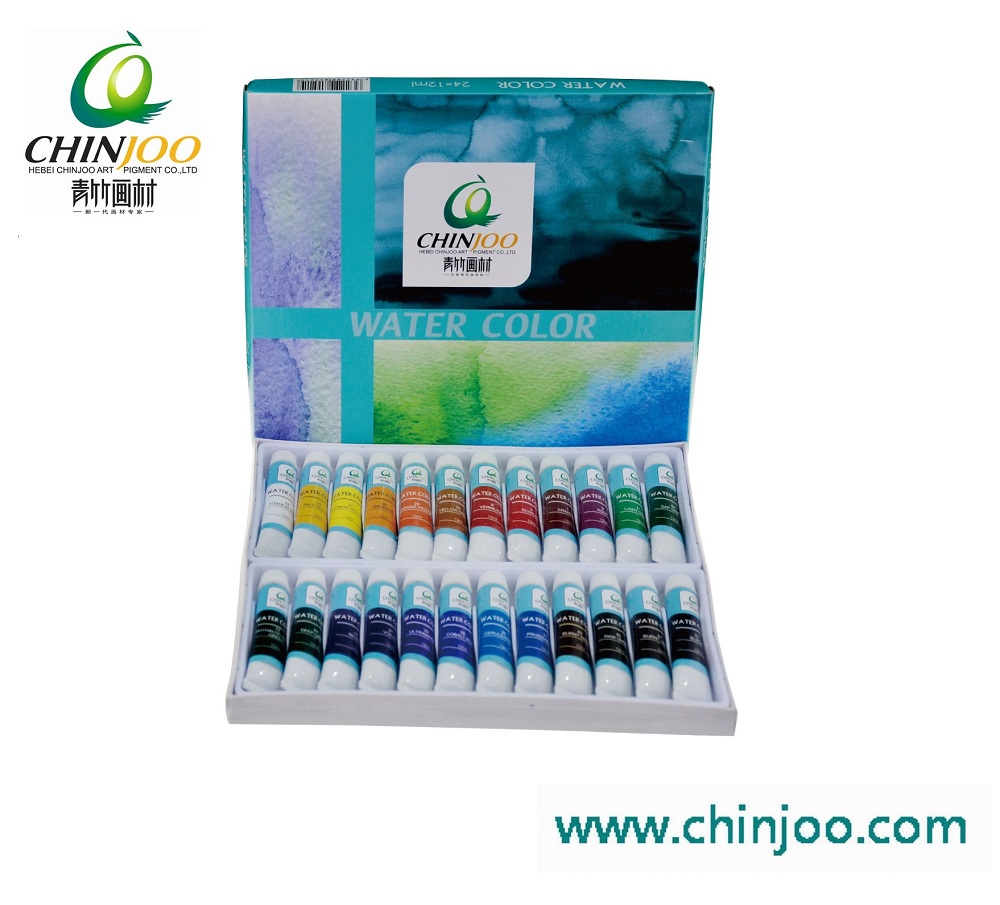 Kategori produk : Cat Seni Profesional > Warna Air